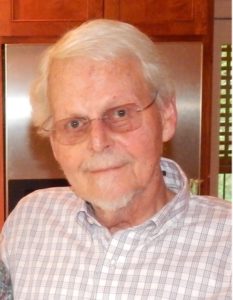 We are saddened to report the death of William Creighton Peden, III. He passed away at his home in Highlands, NC on August 25, 2016. Creighton was the Fuller E. Callaway Professor emeritus of Philosophy at Augusta University as well as co‑founder and 21‑year president of the Highlands Institute for American Religious and Philosophical Thought. 
A passionate educator and scholar, Creighton chaired fifteen international conferences, lectured at over forty universities in twelve countries, founded two prominent academic journals, wrote well over one‑hundred articles and chapters and authored or edited over thirty books. He was preceded in death by his wife, Harriet "Frissy" McKnight Peden. He is survived by two daughters: Lisa Peden Patzer of Alpharetta, GA and Elaine Peden Foster of Atlanta, GA; a stepson: Paul Taylor York of Augusta, GA; and six grandchildren: Jason Hollis Foster, Beau Peden Foster, Tyler Mark Patzer, Laci Rose Patzer, Kylie Shea York and Keaton Taylor York.
To read more about Creighton's scholarship and academic career, click here.
To learn about IARPT's Creighton Peden Scholarship, click here.
Online condolences are available at bryantgrantfuneralhome.com.